In 2018, Katy Perry joined American Idol as a judge, as most musicians do during a career slump. Five years later, there are speculations that Perry wants to leave the program because she feels misrepresented by the program's editors and producers as the "nasty judge."
In a report published on Monday by the Daily Mail, sources claim that after a contentious season in which Perry gained notoriety for "mom-shaming" a 25-year-old contestant with three children, the singer "feels like [the producers] threw her under the bus" and that her remarks that enraged fans "could have been removed."
The uproar surrounding Perry this season hasn't even been limited to her viral encounter with young mother Sara Beth Liebe, who exited the show in the middle of Hollywood Week and afterward recorded a TikTok criticizing Perry for seemingly making fun of the fact that a young lady already had three children.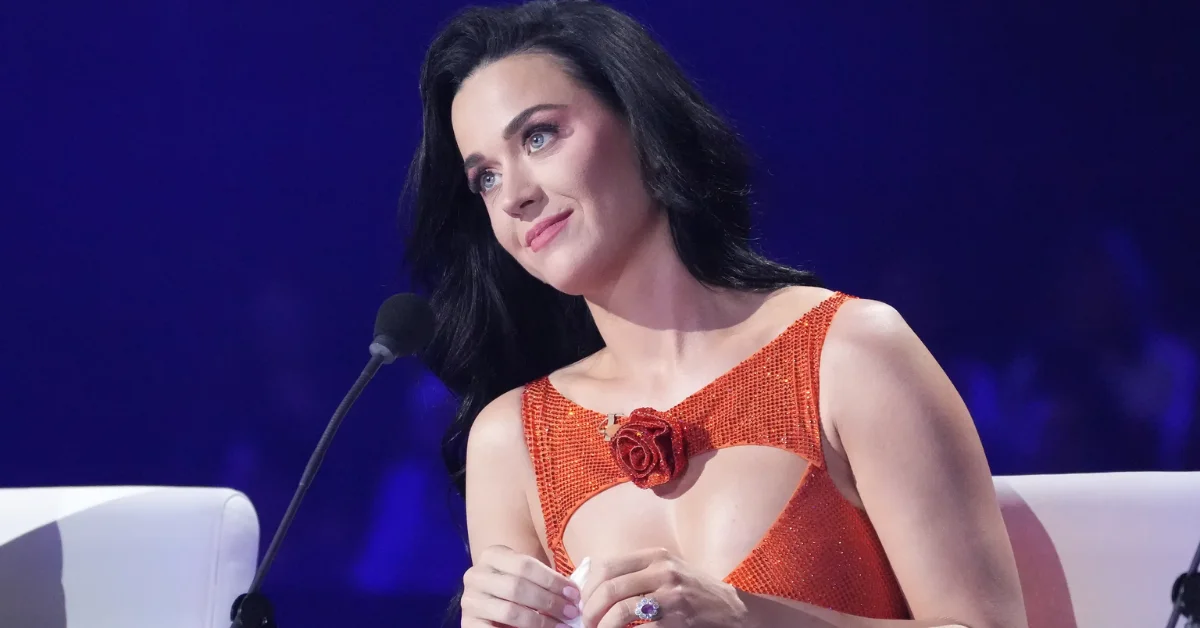 Idol fans have reacted angrily to her jokes and insults of competitors, and the Daily Mail claims that Perry has reached a breaking point. Of course, Perry famously created controversy during her debut season in 2018 by kissing a candidate without his consent after he revealed that he had never been kissed before. "I was a bit uncomfortable," the contestant told the New York Times. "I wanted to save it for my first relationship. I wanted it to be special."
"Katy became aware of the harsh criticism," the Mail's source said. "Getting booed really upset her. She was trying to stay in her lane, do her job, and go home." Aren't we all!
See the other information about American Idol 2023:
According to the source, Perry fears her career and legacy are being tarnished, as she's "now being looked at as a nasty reality show judge." Perry reportedly receives $25 million per season as a judge on the competition show, but her desire to walk "is not a money thing"—rather, the source says, it's "more of a legacy issue" because she "doesn't want her career defined by a talent competition show where she isn't even performing."
Here is a tweet about Katy Perry Reportedly Wanting out of 'American Idol' for Getting a Bad Edit. You can see below:
Katy Perry Reportedly Wants out of 'American Idol' for Getting a Bad Edit https://t.co/1Y1DOsdXH5 pic.twitter.com/ueuABhIxVB

— Jezebel (@Jezebel) May 24, 2023
I have to wonder what Perry will do next if she decides to leave. The singer hasn't released a hit in a long time. Perry's most recent attempts to switch to politics failed when she supported anti-abortion, pro-cop millionaire Rick Caruso for mayor of Los Angeles last year. As a result, she received so much online abuse that she had to restrict comments on her articles. Perry, of course, is already quite wealthy and will undoubtedly stay that way as long as we all continue to listen to her older songs, so she could just quit Idol and do nothing.
Or she may accept being the Simon Cowell of the three and continue working at the lucrative job. According to the Daily Mail, Perry's dissatisfaction with the show was refuted by an unnamed insider who spoke to PageSix: "The backlash doesn't faze Katy," they claimed. She is only carrying out her duties because this has been a roller-coaster season with tremendous talent.
Visit journalistjunction.com for more celebrity updates and breaking news about celebrities.