On season four of Love Is Blind, Chelsea Griffin, and Kwame Appiah had one of the more interesting love stories. These two seem to keep returning to one another despite being involved in a love triangle both within and outside the pods. They also arguably have the closest or, at the very least, most overt se*ual chemistry among engaged couples.
You would want to know if Kwame and Chelsea are still together because they keep things interesting. Here is all our current information about this Love Is Blind season four couple. So Let's dive into the details and find out about Chelsea and Kwame.
Who Are Chelsea Griffin and Kwame Appiah?
An outgoing 31-year-old pediatric speech-language pathologist named Chelsea Griffin tells Netflix that she isn't "messing around" when it comes to finding a soul mate. She is a "dog mom" on Instagram and characterizes her values as "self-love," "expression," and "empowerment."
33-year-old sales development manager Kwame Appiah enjoys playing soccer and believes paella is overrated. It appears that sharing pictures of his abs on Instagram is another pastime for him. But for now, this is just speculation from us, and we'll update you when we learn more.
What Went Down On The Show?
Even though Kwame was Chelsea's focus right away, he first seemed more emotionally attached to Micah. But after she dumped him for Paul, Kwame built a friendship with Chelsea and concluded that maybe she had been The One all along. Let's check out the other couple who married on Love Is Blind?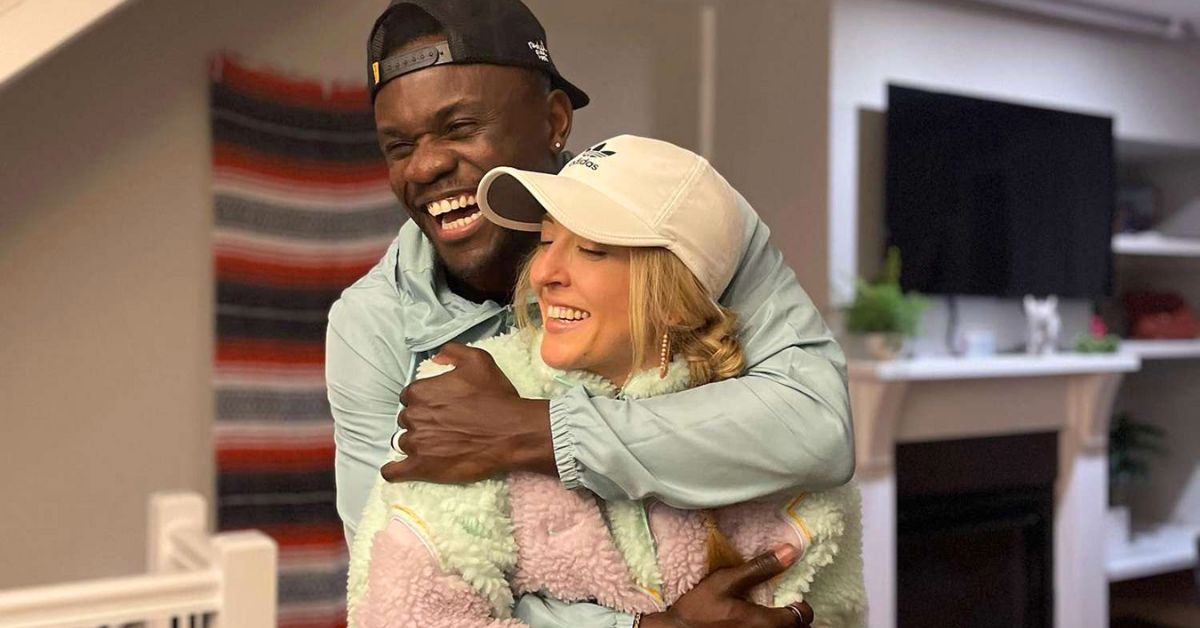 The moment the pair met, their se*ual intensity was evident. They also had a lot of PDA and laughter in their early days in Mexico, but things took a turn for the worse when Micah and Kwame got flirtatious by the pool. Chelsea was naturally disturbed by the encounter, but by the end of the vacation, she and Kwame appeared to have moved past it.
The pair has more difficulties when they return to the Northwest. Kwame relocates from Portland to Seattle to be with Chelsea, a choice he keeps unsettlingly characterizing as a compromise and a sacrifice. At a cast happy hour, he again makes out with Micah. There is also the matter of his mother, who disapproves of him performing the show and won't speak to Chelsea. Kwame even tells Chelsea she cannot adopt his last name until his mother approves. Yikes.
Did They Get Married?
Chelsea and Kwame become one of the Love Is Blind happy couples in the finale, which aired on Friday, April 14. They both say "I do" at the altar. You can check Instagram below:
View this post on Instagram
"This is the first day of the rest of our lives," declares Kwame. "This is the first day of the best trip, the best adventure that you have ever been on, that we have ever been on," Chelsea continues.
Are They Still Together?
Yes! After the Netflix finale, Chelsea essentially confirmed her relationship with Kwame to People. She finally met Kwame's mother around Thanksgiving, who had moved past the reality TV aspect of it and accepted their marriage. Prior to the live reunion, Kwame posted a series of images from their engagement on Instagram, sort of confirming their relationship status:
Their status was verified at the notoriously delayed live reunion. Kwame received criticism at the reunion for his flirtatious encounters with Micah, despite the fact that Chelsea and Kwame are still a happily married couple. According to Hollywood Life, he remarked, "It is incredibly unfair to my wife, and I'm so sorry baby, and I'm so glad that we've grown so much together." "I apologize. I'll never again let my ego get the better of me like I did at that particular time. Many people are curious to know Who Is Still Together From Love Is Blind? 
Kwame also expressed his regret to Chelsea's family for his behavior at the reunion after it was captured on camera. It's not a true reflection of our relationship, and it's certainly not for me, he declared. "They all need to understand how much I cherish and love my wife," I said.