The current Princess of Wales and wife of Prince William, Kate Middleton, would undoubtedly wear the Prince of Wales brooch today as it is considered to be a significant item. The priceless jewel, however, was accidentally removed from the royal vaults after Edward abdicated in favor of Wallis Simpson due to Lord Mountbatten's oversight. And in a tale fit for Hollywood, it somehow found its way into the hands of none other than Elizabeth Taylor.
By royal custom, a piece of jewelry that belonged to Elizabeth Taylor should probably be worn by Kate Middleton today.
Because of her acquaintance with the Cleopatra actress, Wallis Simpson was able to transfer the Prince of Wales pin from actual monarchy to Hollywood royalty after Edward abdicated the throne for her.
In other royal news, Princess Catherine astounds everyone with an unexpected entrance and declares, "This Queen can do anything."
The Grit and Glamour of an Icon, Kate Andersen Brower's authorized biography of Elizabeth Taylor, describes how the iconic actress came to own an original, genuine royal treasure.
Elizabeth "met the Duke and Duchess of Windsor when she was eighteen years old and married Nicky Hilton." But it wasn't until Elizabeth's relationship with Richard Burton first came to light and she offended everyone in the world, including the Pope, that she became the public's number one opponent.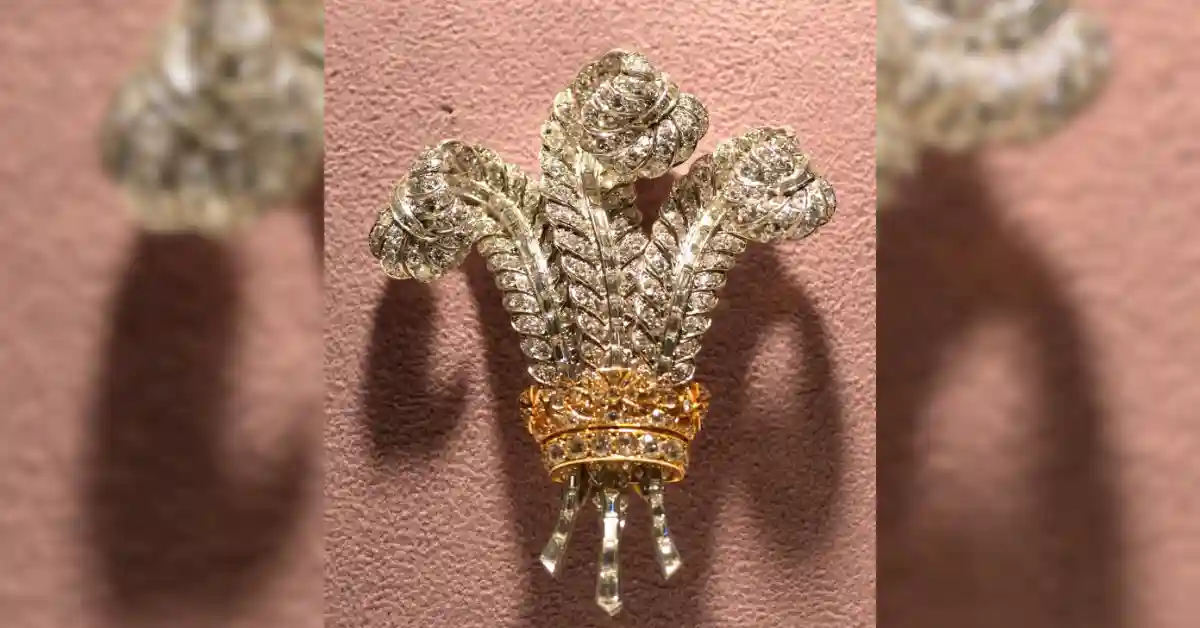 While most people avoided Richard and Elizabeth because they appeared to be living sinful lives, the pair grew close to Wallis and Edward, who were also no strangers to public criticism.
Elizabeth's perspective on the infamous royal couple is described in the book.
"'They really did love each other, and his respect for her was so beautiful' Elizabeth said. 'He called her Duchess, and if you didn't call her Duchess I think you would have been on your way out… I never called her Wallis, I always called her Duchess.'"
Onto the bright stuff now. Wallis reportedly felt so envious of Elizabeth's renowned jewelry collection (in a flattering way) that she only wore her largest sapphire and avoided her diamond when she was near Elizabeth.
The next part of the book relates a pin that Elizabeth noticed.
"Elizabeth noticed a magnificent pin Simpson was wearing that was the insignia of the Prince of Wales, with three feathers and a gold crown made of diamonds set in platinum. When Elizabeth asked if it was the royal insignia, Simpson said, 'Yes, and when Monty [Lord Mountbatten] came over, he took all royal pieces back, but he missed this one.'"
Elizabeth considered it endearing that Wallis would cling to a jewel that undoubtedly held special meaning for her husband—a spouse who was forced to abdicate the crown in order to be with her. When Wallis passed away many years later, the pin was put up for auction by a charity.
Elizabeth made up her mind that she had to have it because "The Duchess wants me to have that." Later, Elizabeth would purchase it for an astounding $565,000 dollars. Despite being difficult to trace, it is believed that the pin was later purchased at a secretive auction following Elizabeth Taylor's passing.
Below is a tweet about How did Elizabeth Taylor end up owning the Prince of Wales brooch, something that could've belonged to Princess Catherine today? You can see below:
How did Elizabeth Taylor end up owning the Prince of Wales brooch, something that could've belonged to Princess Catherine today? https://t.co/bnBi4bt3Z2 pic.twitter.com/D4scREmhhd

— woman&home (@womanandhome) May 14, 2023
In any case, a royal object that ought to have been returned to Lord Mountbatten wasn't. Diana and Catherine, the former and present Princess of Wales, may have chosen to wear the Prince of Wales Feathers brooch instead of the Prince of Wales brooch due to its noteworthy absence from the royal collection.
When Princess Alexandra of Denmark wed the Prince of Wales (who would later become King Edward VII) in 1863, the Ladies of North Wales sent her the Prince of Wales feather pendant brooch as a wedding gift.
The brooch features a scroll emblazoned with the Prince of Wales' motto, "Ich Dien," as well as an oval made up of 18 brilliant-cut diamonds and surrounded by small emeralds.
Here, You can see the other royal families member. Check out the below:
The brooch was eventually given to the Queen Mother upon the passing of Queen Alexandra in 1925. She gave Diana the brooch in 1981 to mark the occasion of her engagement to Prince Charles. The late Princess of Wales initially wore it while visiting the Royal Opera House in 1982, hanging from a diamond tennis necklace that was a part of the Saudi Sapphire Suite.
The first time Catherine, the current Princess of Wales, wore the pin earlier this year, many believed it to be an indication that she was settling into the position formerly held by her late mother-in-law.
More information can be found by visiting the following website journalistjunction.com.