On Thursday, the Cannes Film Festival announced its 76th lineup, featuring new films from Martin Scorsese, Wes Anderson, Catherine Breillat, Wim Wenders, Kore-eda Hirokazu, and Todd Haynes. These directors will premiere films in and out of competition, but only a few will compete for the Palme d'Or, the festival's top prize. All directors have shown films on the Croisette.
Cannes has been criticized for being too clubby and not highlighting cinema's changing face. It improved representation this year. Cannes will screen six female-directed films, breaking its own record after being criticized for not include more. "La Chimera," "Club Zero," "Last Summer," "Anatomie d'une chute," "Banel et Adama," and "Four Daughters" are among them. Only Sy and Ben Hania are competition rookies.
The latest films by Nanni Moretti ("The Sun of the Future"), Marco Bellocchio ("Rapito"), and Rohrwacher, who won the Jury Prize and screenplay prize for "The Wonders" and "Happy as Lazzaro," will give the competition an Italian feel.
"Four Daughters" is competing with Wang Bing's "Jeunesse," a politically charged documentary. The director has "Man in Black" in Special Screenings. "Perfect Days," one of Wenders' two Cannes films, is a Palme d'Or contender.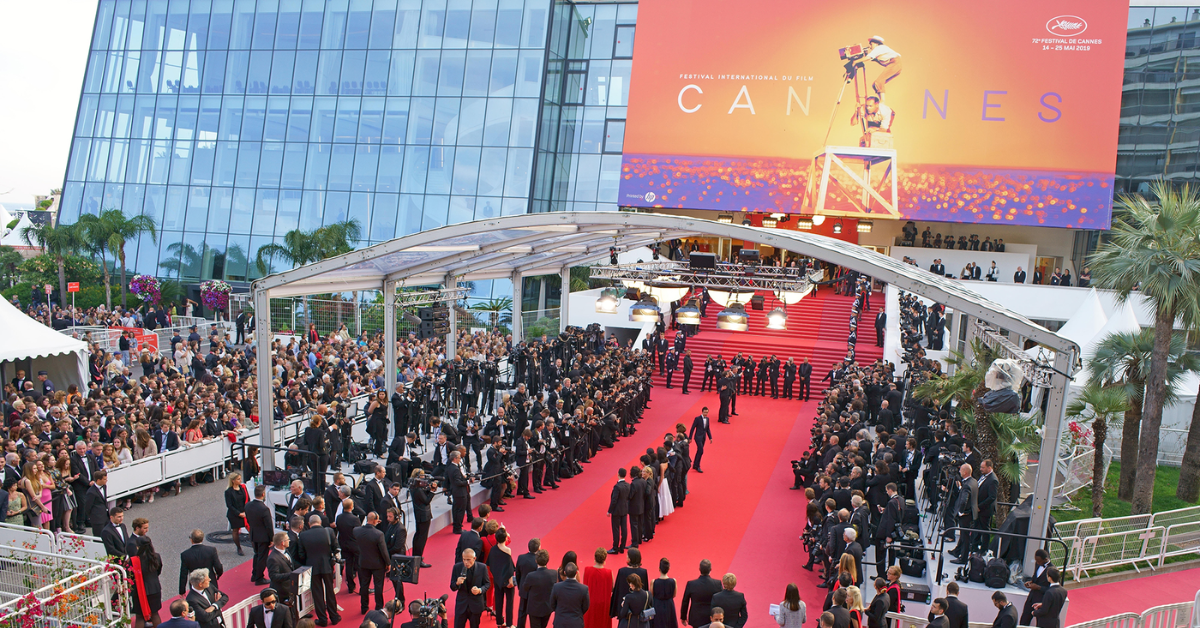 Fremaux observed the unique competition of two documentaries. Recent Berlinale and Venice winners include Nicolas Philibert's "On the Adamant" and Laura Poitras' "All the Beauty and the Bloodshed." Cannes has a documentary history. "Fahrenheit 911" won Quentin Tarantino's 2004 Palme d'Or.
Cannes' Un Certain Regard section will feature a wide range of emerging and up-and-coming directors from around the world, including a large African delegation and Mongolia's first film, Zoljargal Purevdash's "If Only I Could Hibernate." "Le Règne Animal" by Thomas Cailley, whose feature debut "Les Combattants" garnered Cesar Awards, will open Un Certain Regard.
Cannes is the world's most recognized film festival after 80 years. Its star-studded red carpets, extravagant parties, elegant couture, Mediterranean panoramas, and copious dose of sunshine are synonymous with the glamorous side of the film business. However, studios are rapidly pushing their streaming services while facing cutbacks, layoffs, and a possible recession. The list included some films from prominent studios, like 2022's "Top Gun: Maverick" and "Elvis," but it's unknown how jubilant people will be and how much they'll spend on parties and movies.
Cannes has been pouring rosé despite the recession. In recent weeks, the festival has teased cinephiles with splashy announcements about Scorsese returning to the Croisette with "Killers of the Flower Moon," 38 years after winning best director with "After Hours," Disney's "Indiana Jones and the Dial of Destiny," and Pedro Almodóvar's short film, "Strange Way of Life."
"Occupied City," a Nazi-occupied Amsterdam film by Steve McQueen, will return to the festival. "Hunger" earned McQueen the Cannes Golden Camera. "Le Bruit du Temps" by Wenders and "Pictures of Ghosts" by Kleber Mendonca Filho are both scheduled for Special Screenings.
Cannes' new president, former WarnerMedia executive Iris Knobloch, and festival director Thierry Frémaux held the opening press conference in the Champs-Élysées' shadow. You might check this Emma Corrin Calls for Gender-Neutral Awards.
We watched over 2,000 movies. "These numbers are extravagant and reflect the health of world cinema and the aspiration to make films everywhere," Fremaux said at the packed conference. He praised the competition's worldwide reach and lack of French films. "The Passion of Dodin Bouffant," a Tran Anh Hung-directed period romance starring Juliette Binoche and Benoit Magimel, is a French competition entry.
Fremaux said more films will be added to the Official Selection in the following days. The festival may screen Ladj Ly's "Les Miserables" sequel and Yorgos Lanthimos's "Poor Things."
View this post on Instagram
Fremaux remarked that Hollywood stars were anticipated in the South of France. Anderson with "Asteroid City," starring Tom Hanks, Margot Robbie, Scarlett Johansson, and Tilda Swinton; Haynes with "May December," starring Natalie Portman and Julianne Moore; and HBO's Weeknd-led "The Idol," from "Euphoria" creator Sam Levinson. Karim Aïnouz's Henry VIII drama "Firebrand" with Alicia Vikander and Jude Law and Jonathan Glazer's Auschwitz adaptation "The Zone of Interest" are both significant. "The Old Oak" marks Ken Loach's return to Cannes, where he has premiered over a dozen films and won the Palme d'Or twice. He could win again.
He'll avoid Scorsese. "Killers of the Flower Moon," a roughly $200 million historical thriller about the serial murders of oil-rich Osage Nation members, will play out of competition. Frémaux stated he failed to persuade Scorsese to compete for the Palme d'Or but is still hopeful. The film stars Leonardo DiCaprio, Robert De Niro, Jesse Plemons, Brendan Fraser, and Lily Gladstone.
"Jeanne du Barry," starring Johnny Depp, will begin the festival as planned. Ruben Östlund, who won the Palme d'Or twice for "The Square" and "Triangle of Sadness," will chair the competition jury. May 16–27 is Cannes Film Festival 76.