Blizzard has officially canceled Overwatch 2's long-awaited PvE Hero mode, but the game's creative leads are assuring fans that PvE is still a focus for the game moving ahead. On a Twitch show discussing Overwatch 2's content pipeline, executive producer Jared Neuss addressed the decision to eliminate the PvE content.
"Development on the PvE experience has not really hasn't made the progress that we have hoped," Neuss stated. The team has generated a bunch of excellent stuff so there are awesome missions that are incredibly thrilling. There are brand new adversaries that are very enjoyable to fight and some truly wonderful and crazy hero talents. But regrettably, the effort required to pull all of that together into a Blizzard-quality experience that we can ship to you is massive, and there really is no end in sight or defined kind of end date where we can put that out into the world.
"And so we are faced with another difficult choice. Do we continue to pour all that effort into PvE, thinking we can land it at some point in the future or do we stick with this set of ideals that we have aligned on and focus on the live game and focus on servicing all of you? With everything we have learned about what it takes to operate this game at the level that you deserve, it's evident that we can't deliver on the original vision for PvE that was displayed in 2019. What it implies is that we won't be releasing that dedicated hero mode with talent trees, that long-term talent power development. Those things are just not in our plans anymore. And we realize that this is going to be frustrating to many of you which is why we wanted to bring it up before we talk about the road map. To be honest, it's been hard for many of us and a lot of team members who put their heart and soul into that material."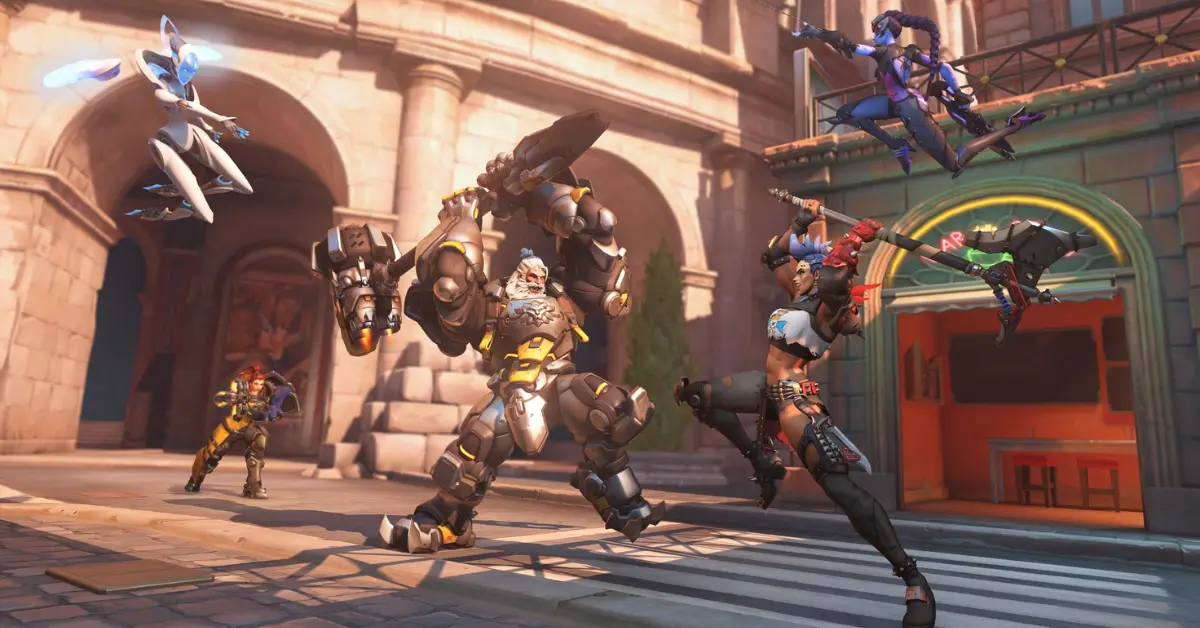 Another Major Overwatch 2 Update
Overwatch 2's PvE mode was designed to distinguish it from its predecessor. PvE, including additional hero skills, co-op attacks, and a level progression system, was tested in 2019. Overwatch 2 arrived without the long-awaited PvE mode. Blizzard guaranteed seasonal Overwatch 2 PvE in 2023.
Overwatch 2 contains a lot of content, even though the PvE mode was cut. The Overwatch account tweeted a graphic with Season 5, Season 6, Season 7, and beyond planned. Overwatch 2's Season 6 will include story missions and a new support hero. While Overwatch's ambitious PvE feature isn't coming, story missions may fill the hole. In lieu of the ambitious Hero mode, Overwatch 2 director Aaron Keller explained some of the PvE additions in an interview with GameSpot.
Overwatch tweeted Join us as we share more details about everything we have planned for 2023, including new events, PvE, new Heroes, new maps, & more. You can see below:
#Overwatch2: A Look Ahead ✨

Join us as we share more details about everything we have planned for 2023, including new events, PvE, new Heroes, new maps, & more.

👀 https://t.co/FEyTC2p7eL pic.twitter.com/lGd1uABbfN

— Overwatch (@PlayOverwatch) May 16, 2023
"We have a lot coming out this year, and even if you look at Season 6, it's the biggest season we've ever launched in the history of Overwatch," Keller said. "We are running a PvE event that season. We have a whole new type of PvE content that we're releasing with our single-player Hero mastery missions… So I hope that players can see that we are still committed to PvE and we are doing more with the story than we've ever done before. We're just doing it in a different way than what we originally talked about."
Hi gamers check out these other gaming posts, see the links below down:
Neuss expanded on that, saying Blizzard isn't walking away from Overwatch 2 PvE entirely.
"We know that if we get into the seasonal cadence, we can release things during seasons in a way that we can plan for effective and that we think is going to be really exciting to players," Neuss said. "That, more to the point, gives us time to adapt to the next thing for players before you release it, and I think moving away from that idea of this one big singular PvE release moment and into a, 'No, we're going to do PvE stuff all the time.' We have all these plans. Season 6 has three different flavors of that, and we have a bunch of other versions of that coming up and seasons after that."
In our review, we praised Overwatch 2 and stated that it "breathes new life into what was once the sharpest multiplayer shooter around, before it had its edges severely dulled by Blizzard's attention shifting away."
If you want to check out more interesting articles like this then you can join us on our Twitter Account.