The Hollywood Walk of Fame now features a star for the Jonas Brothers. Nick, Joe, and Kevin Jonas were recognized Monday during a Hollywood Boulevard ceremony to honor their musical talents. The group was introduced by Ryan Tedder, composer and producer Jon Bellion, and Republic Records' Monte and Avery Lipman. Their star was dedicated to the area of Recording.
Each Nick, Joe, and Kevin used their turn on stage to express gratitude to their families, friends, and supporters for their support throughout the years. Along with congratulating the brothers on their achievements, they took the opportunity to recognize their respective wives, Priyanka Chopra Jonas, Sophie Turner, and Danielle Jonas.
"Danielle, my beautiful wife. I love you so much. I could not have done this without you," Kevin Jonas said. "Your support for the past 15 years — you've seen us through all of it … thank you for everything." He added to his two children, "Alena, Valentina, this is a pretty cool moment. This is cool, but you two are my brightest stars."
Joe Jonas took the mic next and thanked Turner, calling her his "partner in crime." He also used the moment to shout out to his two children at home. "Daddy loves you to the moon and back," he said.
Also Check:
Nick Jonas thanked his wife, Chopra Jonas, for her support over the years. "You are calm and crazy, the rock in the storm, and I love being married to you," he said. "It's the greatest gift. I love being a parent with you."
Malti, the daughter of Nick Jonas and Chopra Jonas, attended the ceremony as well. Malti Marie, I can't wait to come back here with you in 15 years and disgrace you in front of your friends, the youngest Jonas brother said as he concluded his statement.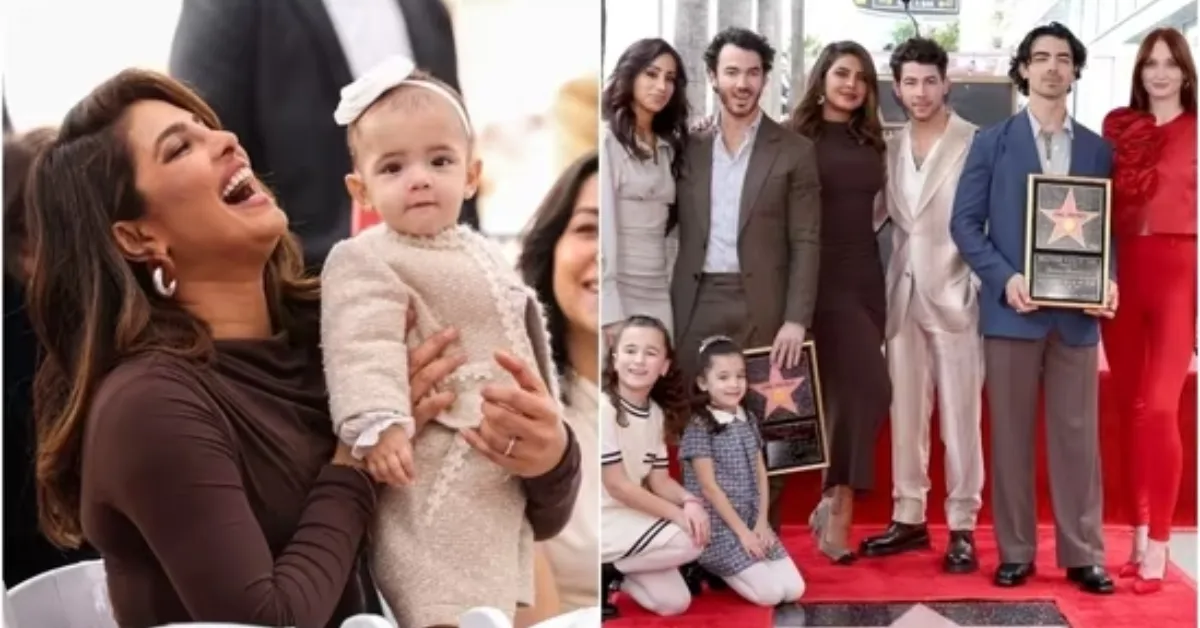 The Jonas Brothers have been collaborating on music for almost 20 years. They formed a band in 2005, and their albums "It's About Time," "Jonas Brothers," and "A Little Bit Longer" helped them become well-known. They also rose to fame with their Disney Channel sitcom "Jonas" and leading parts in the network's "Camp Rock" movies.
The brothers split up to work on their respective projects after their 2009 album, "Lines, Vines and Trying Times." 2014 saw the release of Nick Jonas' self-titled album. "Jealous," his single, reached triple platinum status.
His album "Last Year was Complicated," which featured the famous song "Close (feat. Tove Lo)," was published two years later. Joe Jonas joined the band DNCE, whose 2016 big hit "Cake by the Ocean" included Joe Jonas.